Home Staging in San Diego
2790 Loker Ave. W, Carlsbad, CA 92010

San Diego Home Staging Blog
What are some things I can do to help get my home sold?
We all hope that when we put our home on the market that it will sell quickly and for the price we want.  Your home is most likely one of your biggest assets & you're going to want to take the time to figure out how to maximize your investment when you are getting ready to put it on the market.
As a home stager my advice to sellers is to do everything possible to increase the home's appeal to your target buyer.  What does that entail?
There are lots of things that are going to affect how well your home sells including market conditions, location, price, condition and marketing.  There is not much you can do about the first two - market conditions and location are going to be things you won't be able to do much about.  If the market is slow you might decide to wait awhile to list your home.  Your location is fixed. 
But you can do something about everything else.  You can take care of the condition of your home as it goes on the market.  And marketing and price will be directly related to the agent you select.  
So what things can you do to be sure you have addressed these factors?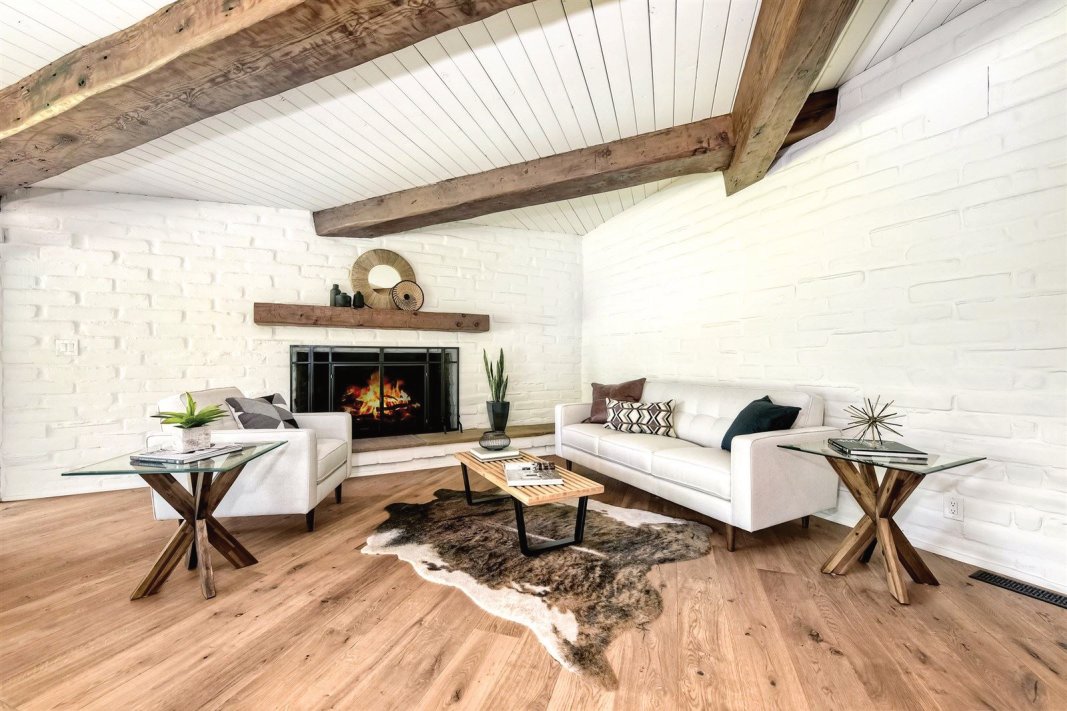 Condition
Some of the things that you can do to affect how buyers perceive your home are to take care of:
-  Deep Cleaning
-  Deferred maintenance
-  De-cluttering
-  De-personalizing
-  Neutralizing decor that is highly taste-specific
-  Home staging
Many of these things you can do yourself. Get the family together and go through each room! Take a look at the entrance to your home & be sure your landscaping is in good shape.
Once you have done what you can a good home stager can help you accomplish your goals and get your home market-ready and that is appealing to buyers! 
A good home stager will go over the things you can do, what they offer & give you an idea of what their company can provide.  Interview at least a couple of staging companies to see samples of their work, check reviews and get to know their expertise and background.  Look at photos of other work they have done & ask questions about their design plan for your home. 
Find someone you are confident has the experience and design expertise to make your home look its best. Home staging when done well can help your home sell 90% faster and for 10% more than homes that have not been staged!
Marketing & Price
It's important to interview more than one agent to understand their marketing strategy, background, experience and to decide if this is someone you can work with successfully. The marketing strategy will be important in exposing your listing to the right pool of buyers. You want to know that when potential buyers go online to find listings in the area they are looking that your home will show up.
The agent you select will also be able to help you determine the best price. 
Most agents will provide professional photos.  Take a look at other listings the agent has represented and see what you think of their presentation & photos.
If you take care of those things your home will go out on the market in the best possible way to find the right buyer!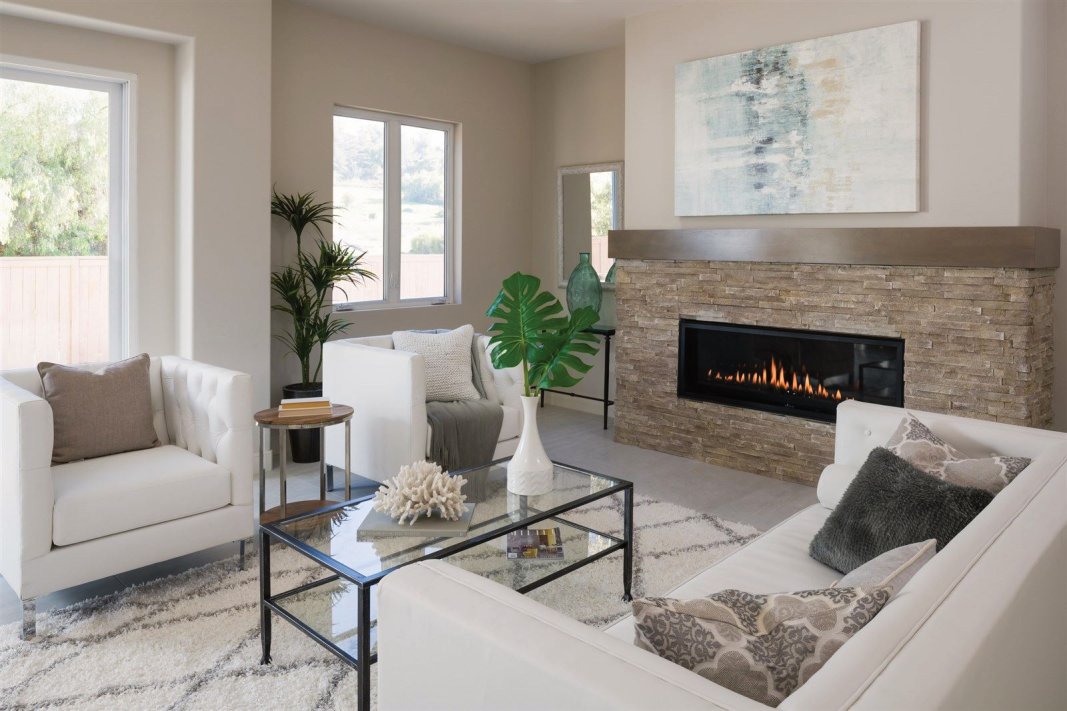 What if my home has been on the market for a while & hasn't sold?
It's never too late to go back and look at each of the areas we're discussing.  Is the condition of the home at its best? Are there deferred maintenance issues that may be putting off buyers? If buyers see obvious areas of concern the likelihood is they will infer that if you haven't taken care of something they see at first sight you may have neglected other areas of the home.
Be sure your home is sparkling clean and looks its best when buyers are scheduled to see it.  Before showings and open houses have a checklist and go through to be sure you have put things away. Add fresh flowers and be sure to address cooking or pet odors.
Always take a look at the outside of your home as well as the inside.  First impressions matter and you want your home to look well-maintained and cared for as they walk up to the front door. Take care of landscaping issues and add colorful plants or pots to the front porch where you can.
If you haven't hired a stager find one you can help you go over the things that might be holding up the sale of your home.  If you have staged your home & it's been on the market awhile it may need refreshing.
It is never too late to go back and take a second look at the impression your home is making on buyers.  Your agent should be able to give you more information on the feedback from buyers who have seen your home.  If you are getting lots of remarks that the home seems dark, that is one of the issues you can address with minor changes.  Sometimes it's as simple as a coat of paint or removing dark curtains. This is another area where your home stager can really help.
Whatever time & effort you put into preparing your home for the best possible sale will be worth getting the best return on your investment & being ready to take the next step in your life!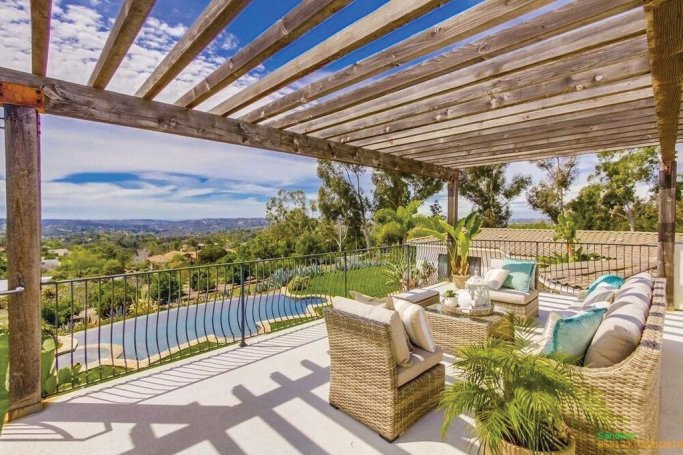 Homescapes Home Staging San Diego was honored to receive the 2018 Houzz Award for Customer Service.  This marks the fifth year in a row that the company has been honored by Houzz.  
Homescapes Home Staging - San Diego
Awarded Best Of Houzz 2018
Over 40 Million Monthly Unique Users Nominated Best Home Building,
Remodeling and Design Professionals in North America and Around the World
PRESS RELEASE: Carlsbad, CA
,
January 21, 2018
–
Homescapes Home Staging
of
 Carlsbad, CA
has won
"Best Of  Service"
on
Houzz
®, the leading platform for home remodeling and design. This award winning home staging company was chosen by the more than 40 million monthly unique users that comprise the Houzz community from among more than one million active home building, remodeling and design industry professionals.
The Best Of Houzz is awarded annually in three categories: Design, Customer Service and Photography. Design award winners' work was the most popular among the more than 40 million monthly users on Houzz. Customer Service honors are based on several factors, including the number and quality of client reviews a professional received in 2017. Architecture and interior design photographers whose images were most popular are recognized with the Photography award. A "Best Of Houzz 2018" badge will appear on winners' profiles, as a sign of their commitment to excellence. These badges help homeowners identify popular and top-rated home professionals in every metro area on Houzz.
"Our goal is to offer home staging at the highest level of customer service with a high-end look at reasonable prices in order to help our clients sell their home quickly & for the best price."
"The Houzz community selected a phenomenal group of Best of Houzz 2018 award winners, so this year's recipients should be very proud," said Liza Hausman, Vice President of Industry Marketing at Houzz. "Best of Houzz winners represent some of the most talented and customer-focused professionals in our industry.
Follow Homescapes Home Staging on Houzz http://www.houzz.com/projects/users/jburzell
About Homescapes Home Staging
Judith Burzell started Homescapes Home Staging after several years of remodeling homes & seeing the dramatic difference it made to a sale when the home was staged.  The company has received multiple industry awards over the years & is dedicated to providing quality staging accompanied by excellent customer service.
About Houzz
Houzz is the leading platform for home remodeling and design, providing people with everything they need to improve their homes from start to finish – online or from a mobile device. From decorating a small room to building a custom home and everything in between, Houzz connects millions of homeowners, home design enthusiasts and home improvement professionals across the country and around the world. With the largest residential design database in the world and a vibrant community empowered by technology, Houzz is the easiest way for people to find inspiration, get advice, buy products and hire the professionals they need to help turn their ideas into reality. Headquartered in Palo Alto, CA, Houzz also has international offices in London, Berlin, Sydney, Moscow, Tel Aviv and Tokyo. Houzz and the Houzz logo are registered trademarks of Houzz Inc. worldwide. For more information, visit
houzz.com
.
Is your home on the market & it hasn't sold?
As the owner of a home staging company in San Diego, CA I hear this question all the time. If you have your home listed for sale & you're not getting the offers you want, what could be the issue? Here are some ideas on what it might be. And if you haven't listed your home yet, here is a chance to get it on the market for the sale you want.
What factors are affecting the sale of your home?
There are five primary things that are going to affect how your home sells.
1)   Location (we've all heard how important location is)
2)   Market conditions
3)   Condition
4)   Price
5)   Marketing
What is it about each of these factors that makes a difference?
Let's take them one by one.
*Hint: with the first two there isn't a lot you can do to change how your home is going to sell, but we'll give you a couple of ideas! The last three will be your chance to make a difference!
1 – Location.  If you picked a great location when you purchased your home you are most likely still going to be OK on location.  If you selected a home in a great location that shouldn't change unless something changed in the neighborhood since the time of your purchase (was a commercial building constructed nearby, a major road that added noise, a new flight pattern from an airport, or general downturn in the condition of the homes in your area). If you were able to pick well when you purchased your home, you should be fine on this point. If you are in a location that had issues to begin with or there has been a change in circumstances that is detrimental to your sale, what are some of the things you can do?
-  If you have a noise issue, can you add plants or structures that will baffle the noise, or add sound-proofing?
-  If something has been built nearby that is an eyesore, can you block it with a fence, tree, or reduce the impact in some other way by adding better window coverings, a fountain or other improvement?
-  If the neighborhood has gone downhill can you talk to your neighbors or homeowner's association? Would sprucing up your own front yard make a difference? Sometimes one owners' efforts will help inspire others to make a change!
2 – Market conditions.  This is another area where there isn't much you can do as a homeowner that will help the sale of your home. Market conditions are going to be in flux. Hopefully, when you are ready to sell you will be lucky enough to list in a great real estate market when homes are selling well.  If not, it will be more of a challenge; but, there may be some things you can do that will help.  If you have seasons in your area where the market fluctuates throughout the year & you decided to sell during the slow season, you might want to wait to list your home until sales pick up.  Sometimes if you can wait a while longer, in a few months or a year the market may shift.  I've seen some homeowner's decide to ride out a poor market by deciding to rent out their property until market conditions improve. This is an issue where timing may be everything.
3 – Condition.  At last, something you can really do to make a difference when you are selling! The condition of your home is a critical factor in how well it is going to sell.  A clean home that is well-maintained with a yard that has inviting curb appeal & with a great look inside is going to sell faster & for a better price.  Here are some things you can do to help get your home in the best condition:
-  Fix it.  If your home has things that need to be fixed get it done before you list it if you can.  This is the time to take care of deferred maintenance.  If your property looks well cared-for potential buyers are going to assume that you have maintained your home over time & that they are less likely to have problems in the future.
-  Deep clean.  Now is the time to get everything spotless, organized & put away (you're moving soon anyway, take this time to start packing!) Check for details like baseboards, corners, around tubs & sinks to be sure they are fresh. How about floors & windows? Check for odors & be sure if you have pets to deodorize & put things away if you can.
-  Get organized.  Your home will look larger & more appealing if you follow the general guideline, less is more.  Reduce clutter, pack or put away the things you are not using, consider putting personal hygiene items like toothpaste and shampoo into baskets that you can slip under the counter to hide.  Then spruce up that area so that it shines!  And de-personalize where you can.  You want potential buyers to envision themselves living in your home so don't distract them with your personal mementos & family photos.  Look at the demographic of the potential buyers you think are your most likely buyers & focus on them.
-  Hire a professional home stager. Here is a proven way to help you sell your home quickly & for the best price! Statistics show that a home that is well-staged will sell approximately 80% faster & for an average of 12% more than a similar home that has not been staged! The return on your investment in home staging is the largest return of anything you can do as you prepare to sell your home – at over 350%. A home stager will help you present your home in the best possible way to attract buyers.  Hiring a quality company is definitely something to put on your "to do" list. Be sure you find a staging company that has experience & look at their website and reviews.  Interview more than one. Ask to see photos & examples of their work or if they have a home currently staged ask to see the listing. How long have they been in business & how many homes have they staged? Most importantly decide if this company is a good fit. They are going to be helping you sell one of your most valuable assets & you want to feel like you can work together.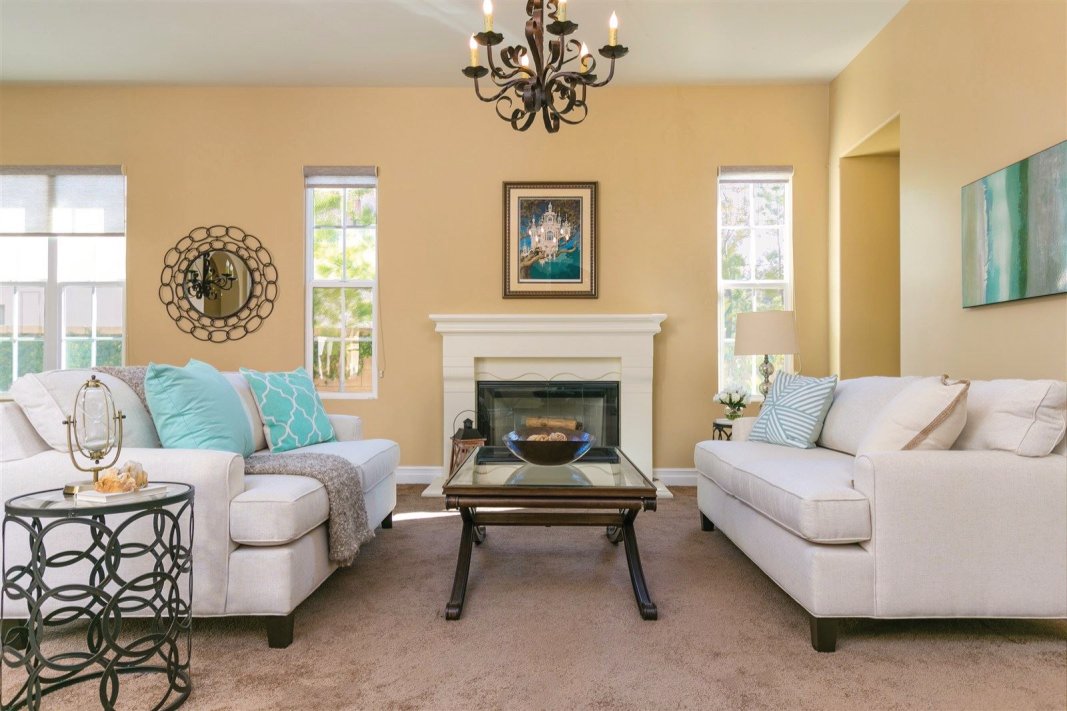 -  Look at your homes curb appeal.  How your home looks as buyers drive up to see it is going to set the stage for how they perceive the property. Is your yard well-maintained?  Are shrubs & bushes pruned and the lawn trimmed?  Try freshening up your yard with new plants, colorful flowers and mulch, gravel, bark or other ground cover.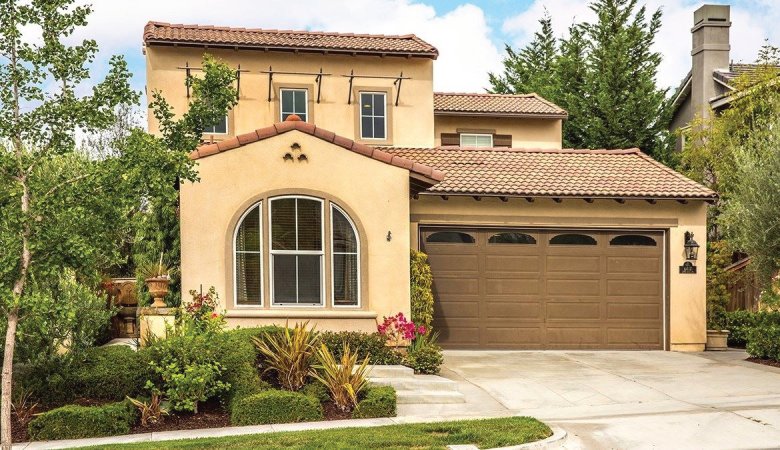 4 – Price.  Setting your price right is often the most critical factor in getting the right buyer.  Let the experts (your real estate agent or appraiser) guide you when you are making the decision on where to set the price.  Many sellers get an idea in their head about what they think the price should be & they won't let go of it.  Being realistic is going to be a huge help in getting your home sold.  Your agent is going to look at the comps (the selling price of homes similar to yours in your area that have recently sold) to help you set the best price.  And for some tough love, remember, buyers don't care what you need to get from the sale of your home, they want to know that it is priced right.
If you set the price too high you risk letting the house sit on the market.  If a home has been listed for too long buyers are going to question if there is something wrong with it.  You will also open the door to people thinking you are in a financial bind & need to sell the home, which will attract low offers.
The cost to hold on to a home that doesn't sell because the price is set too high is almost always more than the first reduction in price.  The same is true for the cost of fixing things from deferred maintenance or investing in the cost of quality home staging. 
When you are selling your home you want to get on the market with all of the boxes ticked that say your home is going to make the best first impression possible, that it's priced right, the value is there & the condition is such that it helps buyers fall in love when they step through the front door & can't wait to get their checkbook out!
5 – Marketing.  How your home is marketed is also critical to your sale.  Your best friend when you are putting together your marketing plan will be the help of a qualified real estate agent.  Interview two or three agents & get referrals from past clients.  Check their reviews & look at their website.  Ask questions about their prior sales.  How many homes have they sold overall? In the past 12 months?
And most importantly, decide whether they are the right fit for you.  You're going to be working closely with them & you're selling what is most likely your most valuable asset.  You want the partnership to work to get your home sold.  You want your agent to create a marketing plan where the greatest number of your potential buyers will see your listing. A good agent will see that you have professional photos for your listing.  Buyers today are most likely going to see your home for the first time when they are looking online.  Having great professional photos of your home looking its best is going to attract buyers & get them out to look at your home!
Have I done all that I can?
If you take a look at each of the areas that are going to affect the sale of your home & do your best to work with each one to have your home looking its best, it's priced & marketed right, then you are in for a great sale!  If you are having trouble getting the right offers, think about what you can do to make some changes to get the results you want.
As a home stager I am sometimes asked to come into a home that has been on the market for some time & add staging to help showcase the best that the home has to offer.  I have seen great results over the years & many homes turn the corner on sales after staging.  But if you can, take the time to do your research and get it right the first time. 
Are you ready for a great sale?
It's true, you only get one chance to make a first impression!   I would wish you "good luck on your sale" but perhaps a better way to close is to say that if you are getting ready to put your home on the market your best results will be if you "do your homework" – if you do that your chance of getting the sale you want is greatly increased.
Are you getting ready to sell your home? Here are 5 things you need to know!
If you are getting ready to put your house on the market there are five primary things that are going to affect the sale.
Two of those things you can't control – but there are three that you can!
1)   Market conditions –  market conditions have a huge effect on how your home is going to sell.  The things that affect the market are inventory (availability of homes for sale), affordability (the ratio of prices to earnings), housing values, interest rates, mortgage rates & the overall economy. 
There is nothing any of us can do to affect the housing market.  It simply is what it is – with some exceptions!  If the market traditionally fluctuates in your area through the calendar year if you can plan to list your home during the peak season (traditionally mid-March to mid-April - this will vary regionally) you may increase your chances for a quick sale at the price you want.
2)    Location – you've heard it all before! Location, location, location – where your home is located is probably the most important factor in how your home is going to sell. If you chose well when you purchased and your home is located in a desirable area, you are set. If the area has declined or your specific location has issues with things like noise or proximity to something like commercial or industrial areas, your sale is going to be negatively affected. 
Again, there is really nothing you can do about the location of your home. So focus on taking care of the things you can do to make a difference!
3)    Condition – the condition of your home is going to be one of the most important factors in getting the sale you want.  Unless you are prepared to put your home on the market with the idea that someone will come in and completely renovate it, top to bottom, you are going to want to make the best impression possible on potential buyers.  Be sure to take care of deferred maintenance, curb appeal & deep clean.
And most importantly, be sure to have it professionally staged.  A staged home will sell 80% faster and for 15% more than a similar home that has not been staged.  A professional stager is trained in maximizing every area of your home to appeal to the broadest range of buyers. Interview stagers the same way you would an agent.  Get their background, be sure to see samples of their work & ask questions about how they would help you prepare your home to look its very best.  The cost of staging can vary, but this is most likely your most valuable asset! This is not the best time to cut corners, so find a quality company.  You want your home to stand out among all the rest & get those offers coming in. In most cases the monthly cost of staging will be less than the carrying cost if your home doesn't sell right away.  And the first price reduction is almost always less than the cost of quality staging.
4)    Price – in order to get the offers coming in you need to price your home right.  It doesn't matter to potential buyers what you "need" to get out of the sale.  The house needs to be priced just right – not too low and not too high.  Don't assume that if you price it over comparable homes buyers will come in & make a low offer with the hope that you will negotiate. More likely they will just walk away.  And this is where your real estate agent will make a difference.  Your agent will do a comparative analysis of the homes in your area & help you determine a fair price.  
When you are ready to select an agent be sure to interview several.  Check their background & experience.  Look at their marketing plan & ask them for statistics on how the homes they have listed have sold (the number of days on market, number of price reductions, how many homes have they sold, how many years have they been in business, check their reviews).  Then pick the agent you think can do the best job & is someone you think you can work with.
5)    Marketing – how you market your home will be one of the most important factors in getting the sale you want.  Marketing strategies have changed a lot over the past 15 years.  These days buyers are shopping for homes online & that may be the first place they see your home.  You want an agent who knows how to get your home in front of your pool of potential buyers – ask them how they are planning to do that!  
You'll want professional photos that showcase the best your home has to offer and a marketing strategy that is directed at your target demographic.  Your agent should be able to tell you who that is – are you near great schools? Your target buyer may be a young family with children.  Is your home single story? That opens up your target market to anyone who can't or doesn't want to climb stairs.  Do you have local shops within walking distance? Are you close to good public transportation?  Those things should all be part of a good marketing plan.
Be proactive as you get ready to list your home for sale & you can count on the best possible result!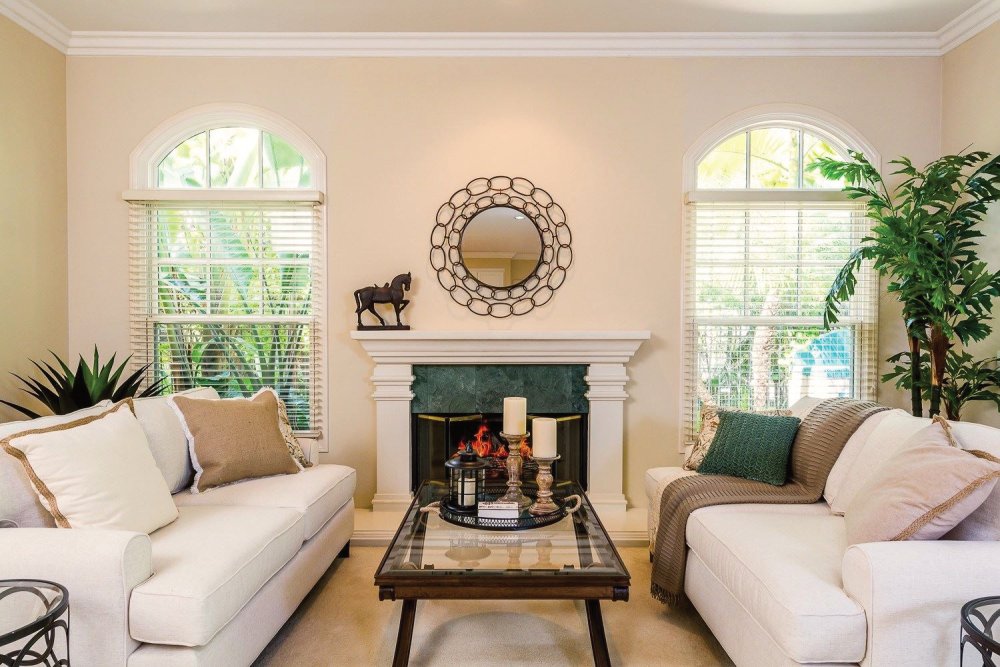 Six good reasons to hire a professional home stager
We recently received an inquiry from a real estate agent asking us how a hiring a professional home stager when you are ready to sell your home is different than just de-cluttering & organizing your home.  I wanted to share my response.
"Hi,
I received the comment form you submitted to my website, HomeScapes San Diego, a local home staging company.  You mentioned that you would like some information on the benefits of hiring a professional home stager that goes beyond what de-cluttering & organizing can do.  Home staging may include some de-cluttering & organizing, but it goes far beyond that.  Anyone could, & should, de-clutter.  But if you want the best price for your home, home staging is the way to go.
What professional home staging does is give you an edge when selling your home over other homes for sale in your area - which often means the difference between getting it sold & having it sit on the market with the price trailing downwards. When you put your home on the market (often someone's biggest asset) you want to come out of the gate running & looking your best!
1 -   Statistically, staging your home professionally will help you sell quicker & for a better price - homes that are staged sell an average of 80% quicker and for 10% more than those that are not & staging is the best return on investment a homeowner can make when selling (NAR)
2 -   A professional home stager, who has been trained & has experience, knows how to showcase this particular home to make the best first impression possible
3 -  When you professionally stage, you help buyers see how rooms can be defined, how the space can work with their furniture & it helps them envision themselves in the space
4 -   Professional home stagers are trained to know how to showcase the home to appeal to the broadest range of potential buyers in the targeted demographic for this home, without the personal bias a homeowner may hang onto about the home, which could prevent them from having the perspective needed to get buyers attention
5 -   The cost of using a trained home stager is a drop in the bucket compared to the average first price reduction if the home doesn't sell (typically home staging can range from $1,000 - $2,500 - far less than the first drop in price, usually no less than $10,000)
6 -  Good home staging increases the perceived value of the home - with improved curb appeal, decor & better photographs, the homeowner gains because they have re-inforced the perception that the home has been well-tended & has been taken care of overall.
Let me know if you have any comments or questions.  It was a pleasure to provide some information on why we believe in professional home staging to get any home sold quickly & for the best price, regardless of market conditions. If the home is priced right, a staged home will sell faster than its competition!
Thank you for your inquiry. A picture says it best - take a look at the "Before" & "After" photos of the home we staged last week, below.
Best regards,
Judy
Judith Burzell
www.homescapes-sd.com
(760) 224-5025"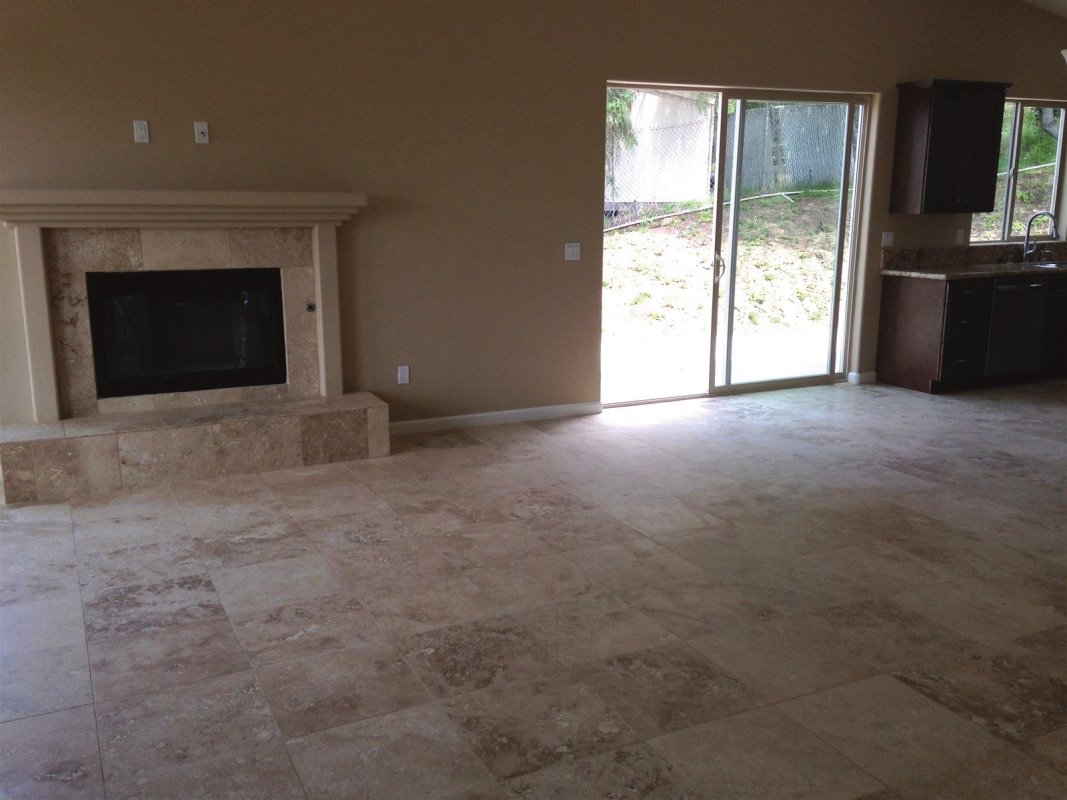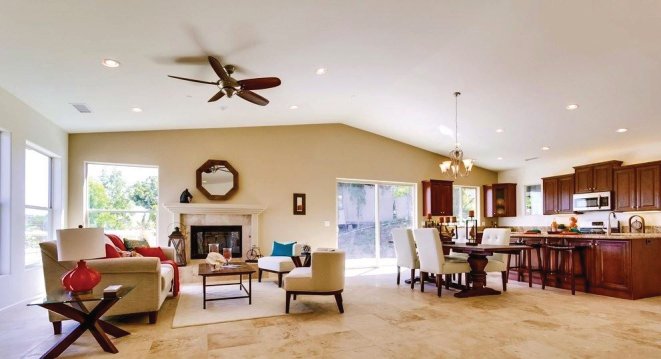 Home Staging San Diego Style ~
It's all about style these days and when it comes to what's "in style" (or "on-trend" as people are saying so often these days) where you are makes a difference! For us, here in San Diego, CA, the homes we stage and remodel for the most part are near the beach or a beach community.  Styles in home decor and what's "on-trend" will reflect that atmosphere.
We see lots of beach-themed design and in our opinion, it fits!  Homes that we stage in this area will often enjoy ocean breezes and the people that live here tend to live an outdoor lifestyle.  With out year-round temperate climate it just naturally leads people to be outdoors and active.  Fashion choices, home decor preferences and even your car can be a reflection of the way people live here.
The emphasis on outdoor living and our climate means that in their homes people may want a living space that brings the outdoors inside.  They may want an open concept home & one where you can step right out onto the patio - a place that is likely to be used year round in our area.  The coastal feel translates to a color palette that reflects the ocean and bright blue skies.  You see a lot of natural elements in the design patterns in the homes we see every day.
Our favorite color palette tends to run to shades of blues & greens that you would see in the ocean and sky, to shades of tan that remind you of sandy beaches and touches of coral and gold that reflect our wonderful sunsets.  Decor will often include natural elements such as reclaimed wood, sea shells, sea fans, water elements and live green plants and flowers.  Orchids do well here and we often stage with flowers that are in season - we have Birds of Paradise in bloom year round so those are always a option here, bringing a beautiful touch to any room.
Every area has it's own "style" and those of us in the staging business are aware that there is no one "right" style.  The decor we use in our design may reflect the area and it's character or may be more about the specific home and it's architectural style or neighborhood.  Even the season plays a part - every year as we approach the holidays we will add autumn colors and holiday accents.  At HomeScapes we are in love with the area and all it has to offer, so we are grateful to have our inspiration be the ocean at our side.
What's your style?  Our best to you all as spring approaches!
HomeScapes San Diego
Flipping Houses - it's on again!  We have been experiencing a number of contacts for work from new developers who are "flipping" houses again.  The concept of "flipping" homes became the subject of a lot of controversy during the period when the housing market experienced a downturn after 2008.  With the market looking up we are seeing the phenomenon return.  For a stager, whether a home is being "flipped" can make a difference in our jobs. When a developer who is new to the concept takes on a large project without knowing the basic principles to what makes it work, the house can stay on the market much longer than usual, usually because it has been overpriced or priced out of the local market.  
For homebuyers, keeping an eye out for homes that have been "flipped" can be important because you want to be sure the home you buy has been remodeled with quality construction and fixtures by a qualified general contractor who has taken out the appropriate permits and had done a good job.  Your real estate agent and inspector can help you do the research to make sure the home you are buying is done well and is priced right.  If the contractor and developer have done their job right and have completed the home using quality materials & with attention to detail, you can find a home that is perfect for your needs that is like new.  
If the "flipper" was more interested in getting in and making a quick profit you could be in trouble.  For more information on this interesting topic, see our page "Recommended Reading" for an article by a former "flipper" (who did excellent work) on how to "flip" for a profit & still do quality work.  Let us know what you think!
/